WAYS TO SAVE MONEY ON SHAKEOLOGY
WAYS TO SAVE MONEY ON SHAKEOLOGY
Health & Nutrition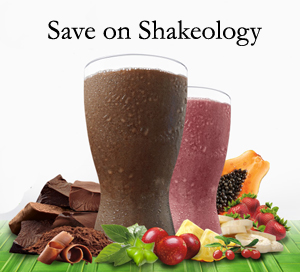 While you will not be able to find a coupon anywhere to get a discount on Shakeology, there are a few ways to save money on the price of Shakeology. This article will tell you exactly how to save the maximum amount of money, so you can make affording this amazing supplement fit more easily into your budget. But first…
WHY IS THIS SHAKEOLOGY STUFF CONSIDERED EXPENSIVE?
Shakeology costs $129.95 plus shipping and any applicable taxes at its baseline, which some people think can be expensive for a single payment. The good news is I can give you some tips how you can save up to 25% and receive free shipping when you purchase this nutritious shake.
Shakeology is meant to be used as a meal replacement – it is not just your everyday protein drink to have after a workout. It is made from only the finest whole food source ingredients and provides you with daily vitamins, minerals, 20 different antioxidants & phytonutrients, fiber, prebiotics, digestive enzymes, amino acids as well as protein to get and keep your body running optimally. It's actually not that expensive if you look at it a little over $4 for a meal.
HOW TO NEVER PAY SHIPPING CHARGES ON SHAKEOLOGY
To really save money on Shakeology, I cannot stress enough to make sure you order your Shakeology with the Home Direct shipping option. This is one of the biggest ways to save on Shakeology. Home Direct is Beachbody's monthly auto ship program for Shakeology. To put it simply, Beachbody will process your Shakeology order on a monthly basis, and as perk of being on the monthly auto ship program, you receive $2 shipping every month. This will save you about $11-$15 depending upon your location.
Even if you only plan on ordering Shakeology once, order it on home direct (monthly autoship). You can cancel the home direct with a simple email to Beachbody at any time.
Here is this link to get Shakeology on home direct and save money on shipping charges.
BECOME A TEAM BEACHBODY CLUB MEMBER & ALWAYS SAVE 10% MORE
Team Beachbody offers a Club membership for $2.99 a week that allows members to save 10% on all products, access to the online meal planner, and VIP access to trainers, which is very cool. When combining the Shakeology on home direct ($2 shipping) with the 10% discount, you really don't save much money – maybe a dollar or two. The weekly Club membership fee eats into any real discount you would get on Shakeology, and I wouldn't recommend it for the purpose of solely saving money on Shakeology. For the perks, definitely yes – but not just for saving on Shakeology.
SAVE 25% ON SHAKEOLOGY WITH THE COACH DISCOUNT PROGRAM
To get the absolute lowest price on Shakeology, you must combine the Beachbody coach program with the home direct auto ship program. Doing this you will lower the price of Shakeology to $97.46 – a substantial savings. This number will change depending upon your state tax.
Using the Team Beachbody "coach discount" program when ordering Shakeology is the biggest money saver.
You must first sign-up to the program, which you can easily do with this link here.
There are a couple of pages in which you will need to enter your information. Then you will have the option to select the shake or to get the sign-up fee waived, select a challenge pack to get the shake and a program of your choice.
SAVE BY ORDERING A BEACHBODY PROGRAM WITH YOUR SHAKEOLOGY
If you've had your eye on a Beachbody program like my favorite the Brazil Butt Lift workout, you can order what is called a Challenge Pack, which includes a workout program & Shakeology on home direct – all at a discounted price. Most challenge packs will save you between $20-$30 overall. You can view all available challenge packs here.
SHAKEOLOGY SAVINGS COMPARISON CHART
| | | | | | | |
| --- | --- | --- | --- | --- | --- | --- |
| | Price | Monthly Savings | After 1 Month | After 3 Months | After 6 Months | After 12 Months |
| Regular Order | $129.95 +$11-$14 S/H | – | – | – | – | – |
| Home Direct Order | $129.95 | $11-$14 | $11-$14 | $33-$42 | $66-$84 | $132-$168 |
| Coaches Discount & Home Direct Order | $97.46 +$15.95 Monthly Service Fee | $29-$32 | $29-$32 | $87-$96 | $174-$192 | $348-$384 |
NOTES ABOUT THE ABOVE CHART
The variation in numbers is due to the shipping charge. Depending on where you live, the shipping charges will slightly differ.
The chart does not include the initial $39.95 fee for joining Team Beachbody as a coach. Still the savings over the first year ordering Shakeology with the coach discount is over $300 in the first year alone.
You can get the above mentioned fee waived on checkout with a "challenge pack" order, this is a great time to get another program if you were looking at one.
CONCLUSION
I hope that this article about the different Shakeology discounts available to you will help you save some money. If you have any questions, feel free to contacy me by email : Phitness635@hotmail.com
Thank you, and enjoy drinking your Shakeology while saving money!